This is your focus
You bring out the best in yourself when you are responsible for the financial reporting processes in the Netherlands, as well as the other countries in the Northern Region, consisting of Germany and Poland. It is a broad and challenging position.  
From your extensive knowledge and experience you are responsible for preparing and providing financial analyses and reports. In addition, you offer efficient working methods for internal and external financial processes and procedures. In time you will support the business in improving performance. You will play an important role in the implementation of international strategic initiatives. In doing so, you will ensure that the processes are robust, compliant and support current operations and future growth. In this role you will report to the Finance Director The Netherlands & Northern Region.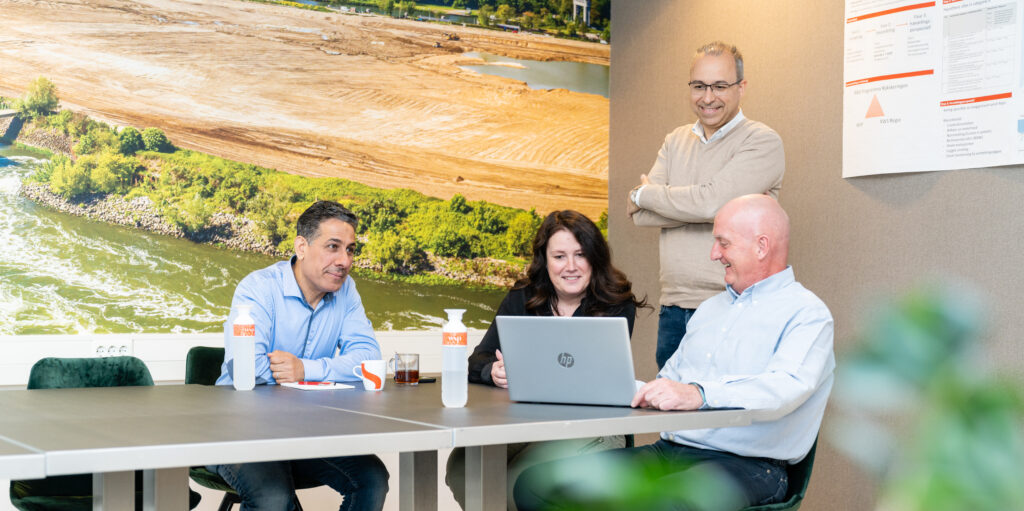 This is how you create the world of tomorrow 
As Senior Financial Controller you are responsible for the financial reports of WSP NL and have a coordinating role for the Northern Region.  You are at your best when you set out the correct financial information in clear reports to enable management to make impactful financial decisions.   
Crucial for this role is to be a sparring partner for the various Business Unit managers and Business Development. You get triggered from setting up the reporting process as efficiently as possible, understanding the numbers and being fully behind them. Your core activities include: 
Monthly management reporting (to NL management team, Central Europe and Global) 

 

Quarterly forecast and yearly budget process

 

Coordinate the annual audit process and prepare the annual statutory accounts

 

Collect financial information from the Northern Region teams for monthly meetings

 

Key user AFAS, Lucanet and Hyperion

 
And last but not least, you'll be working closely with the project controller. 

This

makes

you

feel right at home 
You are energized by working on challenging issues. As a specialist, you enjoy working with other specialists. You want to learn from each other and work together, in an open atmosphere, on effective innovations that make the difference within your department. You want a responsible job in which you get the chance to develop yourself further into a specialist. And that is exactly what you get from your first day with us. We are happy to support you, for example with personal coaching, training and by giving you the space to really develop yourself.  
Naturally you can count on excellent primary and secondary terms of employment. Thanks to partial working from home, digital meetings and the freedom to plan your own hours, you will be able to balance work and private life optimally. 

This is how we see you
You are that ideal candidate with excellent financial skills, analytical and know how to translate outcomes well into information. You are driven to put your financial knowledge into a fast-growing engineering and consultancy firm. You are not only focussed on the financial part but also eager to understand the business itself. Your analytic and critical mindset with a hands-on mentality, makes sure that we are continuously improving efficiency in financial processes. If you commit to something, you go for it 100%. And if you don't know how? Then you just easily approach one of your colleagues and ask for help.  
In addition, you recognize yourself in the following: 
Finished HBO/WO degree preferrable in Accountancy/Controlling

 

Experience in a medium to large international organization and good knowledge of: Dutch GAAP, IFRS and audits of annual accounts

 

Preferably you are RA or RC with 7- 10 years of relevant work experience

 

Excellent knowledge of Excel and reporting tools (such as: Lucanet, Power BI etc.), but also having a clear view of the ins and outs of the international financial reporting standards

 

Experience in a project-oriented organization

 

Skilled in both Dutch and English

 
Do you recognize yourself in this? Then we already see a great match emerging! Do you not entirely fit this profile and do you need to develop yourself in some areas, but does this position appeal to you? Then definitely get in touch. We would love to look at the possibilities with you. 

Does this sound like your future? 
Simply respond with a motivation and your CV via the apply button! Is this not your challenge, but do you know someone for whom this vacancy is tailor-made? Tip him or her. You will make them and us very happy. 
Heb je vragen over deze vacature?
Solliciteer
In case you have any questions about this role, please feel free to contact Nuno Pereira Martins. Do you have any questions about the application process? Than you can always contact our Corporate Recruiter Marielle Vester.